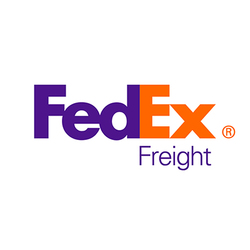 FedEx Freight
City Drivers Class A or B CDL
Council Bluffs, IA
Paid personal time, Paid holidays, Life Insurance, Health Insurance
FedEx Freight is currently hiring individuals with either a Class A or Class B CDL license for our City Driver openings at our facility in Council Bluffs (for the Omaha area). City Drivers at FedEx Freight are responsible for the pick up and delivery of freight between our Service Centers and our customers.
Starting Pay Class A: $31.54 per hour
Starting Pay Class B: $23.70 per hour
Qualifications:
• Must possess a Class A or Class B Commercial Driver's License (CDL) with hazmat and tank endorsements; Class A also requires double/triple endorsement.
• Class B CDL, automatic transmission CDL restriction allowed.
• Must possess one year, within the last three years, of Class A or Class B CDL driving experience.
• Must possess an acceptable Motor Vehicle Record (MVR) based on FedEx Freight hiring standards.
• Must meet all Department of Transportation (DOT) regulatory requirements under section 391 of the Federal Motor Carrier (FMC) regulations, where applicable.
Additional Benefits & Perks:
• Overtime pay starts at 41 hours
• Holiday pay in addition to time and a half pay on designated holidays
• Personal days/sick time accrual
• Vacation time accrual
• Automatic step increase every 12 months, until top of scale is reached
• Annual uniform allowance
FedEx Freight is an equal opportunity employer, including disability and veterans
ix8wvzmcokha
141117722