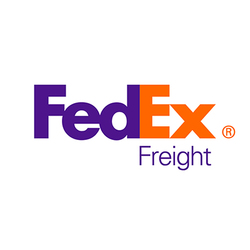 FedEx Freight
Financial Analyst
Memphis, TN
FedEx Freight is currently looking for qualified individuals to join our team for our Sr Advisor-Revenue Quality position. This position will either work from our Rogers AR. location or our Memphis TN. location.
POSITION OVERVIEW
Provide advanced level financial support of strategic and tactical business proposals, including the use of complex quantitative analysis. Assist management, as needed, with the evaluation of pricing proposals and related initiatives. Develop business/strategic plans and provide on-going support and guidance to management. 
Qualifications
• Bachelor's degree or equivalent work experience in finance, accounting or business plus seven (7) years' experience in financial analysis, financial planning, business consulting, project management, accounting or operations analysis/management
• Extensive pricing experience and related analytic skills preferred
• Depending on assigned area, specialized knowledge, skills, abilities and experience may be required
• Advanced analytical and critical thinking skills
• Excellent communication and presentation skills with the ability to interact successfully with all management levels
• Advanced problem solving skills
• Strong project management skills
• Able to handle multiple tasks and meet deadlines
• Comprehensive knowledge of Microsoft Excel, Word, PowerPoint and/or financial support systems
• Self-motivated with the ability to work independently or as the member of a team
• Able to lead project groups and independently represent the Pricing Support function
Responsibilities
1. Prepare, compile, analyze, and evaluate data from multiple financial and operational systems and effectively summarize and present analyses, conclusions and recommendations that assist management decision making
2. Assist in producing forecasts, annual business plan / long range plans and incorporate current / historical information that aligns with company financial objectives
3. Work across functions and across the Enterprise with individuals and teams at all levels tasked with implementing strategic and tactical initiatives and report to executive leadership on the goals, progress and results from those initiatives
4. Develop planning and analysis in terms of strategic and tactical business proposals and forecasting, which could require analysis of pricing initiatives in support of the organization's long range business strategies
5. Provide complex quantitative and qualitative analysis of industry, customer and competitor situations in terms of revenue and volume impact analysis
6. Provide support for related analytical ad-hoc requests from senior management
7. Use advanced financial analysis, data management and modeling techniques to develop new capabilities around key revenue quality performance metric
8. Serve as primary resource and mentor to lesser senior team members
9. Lead or participate in special projects driven by current company needs or business conditions
10. Comply with all applicable laws/regulations, as well as company policies/procedures
11. Perform other duties as required
Disclaimer: This job description is general in nature and is not designed to contain or to be interpreted as a comprehensive inventory of all duties, responsibilities and qualifications required of employees assigned to the job.
FedEx Freight is an Equal Opportunity Employer, including disabled and veterans.
If you have a disability and you need assistance in order to apply for a position with FedEx Freight, please call 800-888-8252 or e-mail at ADAAssistance@freight.fedex.com.
fror4pxdbb36
325492159