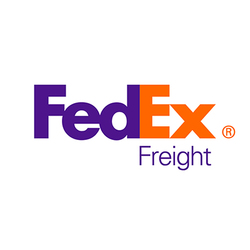 FedEx Freight
Spec-Talent Acquisition
Northwood, OH
Paid personal time, Paid vacation, Life Insurance, Health Insurance
Fedex Freight has an opening for the right individual at our facility in Northwood Ohio for our Talent Acquisition Specialist position. Below is information about this position and if you believe you meet the qualifications we urge you to apply today.
POSITION OVERVIEW:
Responsible for building talent pipelines by utilizing a diverse sourcing strategy.  
ESSENTIAL JOB DUTIES/RESPONSIBILITIES:
1.   Use a variety of online and offline sources e.g., social media, networking, referrals, job boards, data mining techniques, job fairs, internet searches, etc. to build a pipeline of highly qualified candidates
2.   Engage active and passive candidates through recruitment campaigns within career and social media platforms
3.   Establish and maintain strong relationships with hiring managers, including collaborating to understand business needs and job requirements and develop a plan for successfully sourcing qualified candidates
4.   Design and execute sourcing and recruiting strategies 
5.   Conduct various analysis related to recruitment and advise the hiring manager on events, advertising, costs, resources, etc. that will be most effective
6.   Manage advertising to be as cost effective as possible reaching the largest percentage audience by selecting the appropriate media, scheduling, frequency and includes creating online and print ads
7.   Select, organize and participate in job fairs; assess potential contacts in an effort to identify qualified and diverse candidates for open positions
8.   Lead recruitment projects focused on identifying and attracting a diverse pool of candidates for various roles within the organization 
9.   Educate managers on recruitment-related concepts, systems and processes and procedures through ongoing training and individual interaction 
10.   Provide guidance, training, coaching and assignments to temporary employment representatives 
11.   Screen resumes, provide recommendations and facilitate the assessment and selection process, which may also include pre-screening applicants and conducting interviews
12.   Review processes, procedures and develop recommendations for improvements and/or system enhancements
13.   Ensure recruiting activities follow all processes and procedures outlined by company policies and Federal, State, and Local employment law
14.   Comply with all applicable laws/regulations, as well as company policies/procedures
15.   Perform other duties as required
Disclaimer:  This job description is general in nature and is not designed to contain or to be interpreted as a comprehensive inventory of all duties, responsibilities and qualifications required of employees assigned to the job.
QUALIFICATIONS:
•   Bachelor's Degree or equivalent work experience in Business Administration, Human Resources Management, Marketing or a related field plus two (2) years staffing/recruiting/selection experience
•   Demonstrated sourcing skills with the ability to use numerous creative techniques and channels to identify quality candidates including social media (LinkedIn, Facebook, Twitter) 
•   Knowledge of human resources including legal and regulatory compliance
•   Knowledge of a variety of sourcing tools, e.g., LinkedIn, Indeed Resume, Career Builder, Monster Resume, social media, etc.
•   Good written and verbal communication skills with the ability to effectively interact with various levels within the organization and externally within the market
•   Good collaborative skills with the ability to work alone or as part of a team 
•   Familiar with EEO and AA programs, policies and procedures 
•   Good organizational and time management skills with the ability to multi-task and prioritize search activities
•   Self-starter with can-do attitude; proactive, resourceful, and detail-oriented with good follow-through skills
•   Proficient with Microsoft Office Suite with some experience using applicant tracking systems preferred
•   Excellent work ethic, sense of urgency, consistent sense of integrity and strident on privacy issues
•   Demonstrated ability to handle confidential and sensitive information professionally
WORKING CONDITIONS:
•   Travel Required
FedEx Freight is an Equal Opportunity Employer, including disabled and veterans.
If you have a disability and you need assistance in order to apply for a position with FedEx Freight, please call 800-888-8252 or e-mail at ADAAssistance@freight.fedex.com.
pexh764dhkq8
144340878