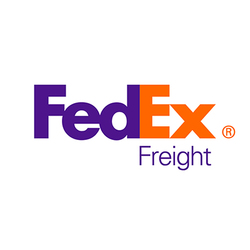 Advisor – Corporate Investigations (Human Resources / Employee Relations)
Little Rock, AR
FedEx Freight is seeking individuals with previous experience in handling INTERNAL COMPANY investigations including investigative fieldwork, employee interviews and investigative documentation.

BENEFITS:
• Health Insurance
• Vision Insurance
• Pharmacy insurance plans
• Life insurance
• Retirement
• 401K plan
• Paid vacation and holidays
• Stock purchase plan
• Credit association

This position will be domiciled in one of these locations:
Little Rock AR
Dallas TX
Houston TX
Kansas City MO

Pay will be commensurate with experience and skill set.

This position is responsible for planning and conducting professional internal investigations. Responsible for implementing programs and assessments related to corporate integrity and compliance initiatives. Responsible for ensuring a culture of legal compliance, which is critical to and is a key component of the company's general business operations. This position's primary duties are directly related to the company's business operations and are in furtherance of the company's business objectives, including but not limited to performance of the specific job duties outlined below.
Bachelor's degree plus five (5) years' experience in employment law, human resources, employee relations or in-house security for a corporation.
• Certification in investigatory work (Certified Forensic Interviewer (CFI); Certified Fraud Examiner (CFE); Professional Certified Investigator (PCI)) or Paralegal Degree, preferred.
Previous experience in handling a minimum of 8 internal company investigations per year in the last three (3) years, including investigative fieldwork consisting of employee interviews, investigative data analysis and production of investigative documentation.
Excellent interpersonal and communication skills (written, verbal and presentation)
• Outstanding organizational skills
• Knowledge of FedEx Freight internal policies and procedures, preferred
• Excellent skills with Microsoft Office software, including but not limited to Word, Excel, Outlook and PowerPoint.
• Ability to demonstrate sensitivity, maintain confidentiality and manage sensitive information
• Ability to interact with and support employees and leadership across all organizational levels
1. Develop investigative strategy and conduct confidential personnel-related investigations involving potential violations of law and/or policies by employees
2. Collaborate with business stakeholders involved in investigations while maintaining appropriate confidentiality
3. Conduct confidential employee interviews and gather evidence relative to alleged violations of policies with a legal compliance component
4. Research, collect and analyze investigation findings, and prepare reports
5. Conduct risk analysis relative to investigations and pursue necessary remedial actions and strategies
6. Provide in-person remedial education related to employee investigations
7. Ensure impartial, respectful and professional behavior in the face of potentially difficult and uncomfortable situations surrounding an investigation
8. Implement and monitor legal integrity and compliance related programs, assessments and projects
9. Handle controls for major corporate integrity and compliance initiatives including but not limited to Corporate Gifts and Entertainment policy, Trade Association Participation policy, and action plans related to government agreements
10. Assist in-house attorneys in conducting highly complex assessments related to compliance initiatives; draft recommended action plans; communicate assessment results and monitor compliance with action plans
11. Promote a culture of ethics, compliance and integrity in alignment with the company's goals and business objectives
12. Coordinate with Internal Audit to provide guidance relative to audit parameters and outcomes in relation to FedEx Freight policies and procedures
13. Comply with all applicable laws/regulations, as well as company policies/procedures
14. Perform other duties as required
Disclaimer: This job description is general in nature and is not designed to contain or to be interpreted as a comprehensive inventory of all duties, responsibilities and qualifications required of employees assigned to the job.

WORKING CONDITIONS:
• Hours will vary due to investigative need
• Fast-paced, deadline oriented
• Frequent travel required with possible international travel required

We are an EOE employer
19562