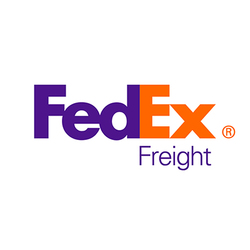 City​ / ​Road Drivers - Class A CDL
South Bend, IN
Paid personal time, Paid holidays, Paid vacation, Life Insurance, Health Insurance
FedEx Freight is currently hiring individuals with a valid Class A CDL license for our Driver positions at our South Bend facility. One of the primary duties is to pick up and deliver trailers between Service Centers and/or turn-point locations via tractor-trailer combinations.
Pay Rates for each job is shown below;
City Drive $23.58 per hour
Road Driver $0.5515 cpm
Qualifications:
• Must possess a Class A Commercial Driver's License (CDL) with double/triple, hazardous materials and tank endorsements.
• Must possess one (1) year experience within most recent three (3) years or successful completion of FedEx Freight Driver Development Course.
• Must possess acceptable Motor Vehicle Record (MVR) based on hiring standards.
• Must meet all Department of Transportation (DOT) regulatory requirements under section 391 of the Federal Motor Carrier Safety Administration (FMCSA) regulations.
• Long combination vehicles (LCV) (i.e. Triple Trailers, Rocky Mountain Doubles, and Turnpike Doubles) are operated in the states of AZ, CO, FL, ID, IN, KS, MT, ND, NV, OH, OK, OR, SD and UT. LCV Drivers in these states must meet the Long Combination Vehicles (LCV) Qualification and Certification Minimum Standards.
• Basic written and verbal communication skills (documentation, communication with peers, supervisors, etc.)
• Ability to lift/carry hand freight weighing up to 100 pounds several times a week.
• Ability to hook-up and break-down sets of trailers that require an average lift force of about 100 pounds, several times a day or more.
• Ability to sit for extended periods of time, bend, twist, squat, climb in and out of truck.
• Ability to follow instructions and complete required training.
• Ability to work independently and/or as a team member
These qualifications are general in nature and are not designed to contain or to be interpreted as a comprehensive inventory of credentials.
ESSENTIAL JOB DUTIES/RESPONSIBILITIES:

1. Operate tractor-trailer combination, including doubles (and triples, where applicable) and/or straight trucks
2. Perform daily pre-trip and safety inspections on equipment
3. Hook/unhook trailers and converter dollies to/from a tractor and/or trailer
4. Perform freight handling using appropriate motorized and manual equipment, including but not limited to: forklift, pallet jack and hand truck
5. Secure freight inside trailers using appropriate tools and supplies, including but not limited to: pallets, straps and rope
6. Recoup/repair damaged freight when necessary
7. Verify and complete required documentation and reports
8. Comply with hazardous material regulations and procedures
9. Collect cash or checks for freight charges, as required, and maintain required documentation
10. Follow dispatch instructions and communicate with dispatch as required, including but not limited to: delays, arrivals and equipment problems
11. Communicate with customers to determine pick-up or delivery needs and solicit additional business
12. Demonstrate internal and external customer service
13. Ask for additional business from customers, and provide leads to sales for potential new opportunities
14. May be required to perform chaining of vehicle tires
15. May be required to perform job duties of a road driver or a dock employee where operationally necessary
16. Comply with all applicable laws/regulations, as well as company policies/procedures
17. Perform other duties as required

Disclaimer: This job description is general in nature and is not designed to contain or to be interpreted as a comprehensive inventory of all duties, responsibilities and qualifications required of employees assigned to the job.

We are an EOE employer
27935717