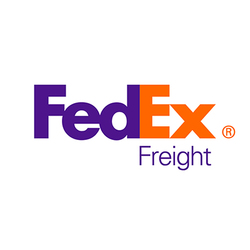 Manager-Fleet Maintenance
Zion, IL
Illinois Fed Ex Freight has an immediate opening at our location in Zion for the position of Manager-Fleet Maintenance.
POSITION OVERVIEW:
Manage fleet maintenance personnel, activities and equipment readiness at a small FedEx Freight shop location.
We ideally want an individual with management experience and solid experience as a Diesel Mechanic.
ESSENTIAL JOB DUTIES/RESPONSIBILITIES:
1. Lead, educate and develop employees
2. Ensure equipment repairs are completed in a high-quality and timely manner
3. Monitor employee performance, provide corrective action, and be accessible to all areas of the shop
4. To plan daily staffing to meet workload
5. Provide support to the Operations team regarding all equipment-related issues
6. Monitor and analyze opportunities to cut costs and improve efficiencies
7. Perform administrative functions, including but not limited to, payroll approval, scanner downloads, repair order maintenance and compliance documentation (such as self-audits and inventory controls)
8. Ensure clean, safe working conditions of the facility and equipment
9. Communicate with Fleet Maintenance leadership to ensure Operations and company needs are met
10. Identify and monitor equipment sent to outside vendors for repairs
11. Conduct pre-shift meetings with employees and weekly meetings with Operations team
12. Collaborate with Safety and other departments to investigate all safety and accident-related matters
13. Comply with all applicable laws/regulations, as well as company policies/procedures
14. Perform other duties as required
Disclaimer: This job description is general in nature and is not designed to contain or to be interpreted as a comprehensive inventory of all duties, responsibilities and qualifications required of employees assigned to the job.
QUALIFICATIONS:
· High school diploma or equivalent
· Two (2) years of vehicle maintenance experience to include at least six (6) months team lead/supervisory/management experience in transportation, operations, parts or vehicle maintenance (One year of vehicle maintenance technical school training may substitute for one year of vehicle equipment maintenance experience.)
· Must be able to operate a manual transmission truck to determine if operating properly
· Must possess a valid driver's license
· Basic written and verbal communication skills
· Knowledge of tractor and trailer maintenance preferred
· Knowledge of DOT rules and regulations preferred
· Proven leadership and interpersonal skills
· Must be multi-tasked oriented and possess good organizational skills
· Basic Microsoft Office and Internet skills
WORKING CONDITIONS:
· Must be able to travel as needed
· Exposure to heavy traffic areas while performing the duties of the job
· Exposure to considerable amounts of dust, diesel fumes and noise
· Exposure to climate conditions of the geographic area
· Exposure to chemicals, oils, greases or other irritants
· Hours may vary due to operational need
We are an EOE employer
6180644