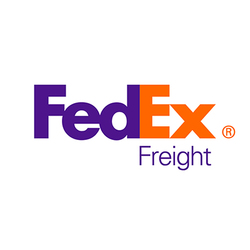 Sr Advisor-Liability C & L
Irving, TX
FedEx Freight is seeking individuals with at least eight years' experience in serious automobile and general liability bodily injury and property damage claims across the United States, Canada, and Mexico. Experience in negotiation and resolution of non-litigated and litigated claims including utilizing alternative dispute resolution methods is required. Pay will be commensurate with experience and skill set.
The responsibilities for this position include the daily oversight and management of third party litigation claims involving high value exposure to the company, including: developing and implementing litigation strategy; managing activities of outside legal counsel; managing and overseeing activities of third-party claims administrator and maintaining subject matter expertise on the defense of claims and lawsuits involving third-party tort matters and comparative fault laws.
Disclaimer: This job description is general in nature and is not designed to contain or to be interpreted as a comprehensive inventory of all duties, responsibilities and qualifications required of employees assigned to the job.
This position will be domiciled in one of these locations:
Irving, TX
Harrison, AR
Benefits
• Health Insurance
• Vision Insurance
• Pharmacy insurance plans
• Life insurance
• 401K plan
• Paid vacation and holidays
• Stock purchase plan
• Credit association
• Bachelor's Degree or equivalent work experience plus eight (8) years of automobile and general liability bodily injury and/or property damage claims experience, involving serious bodily injury and/or property damage liability claims and litigation of significant exposure and complexity on a regional or national level including responsibility for reserving
and payment accuracy
• Experience in negotiation and resolution of subrogation/recovery claims involving legal action
• Experience in negotiation and resolution of litigated claims including utilizing Alternative Dispute Resolution methods
• Adjusters License, Insurance Broker License or Professional insurance designations preferred
• Excellent verbal and written communication skills with the ability to communicate clearly and professionally
• Excellent leadership, time management, organizational and interpersonal skills with the ability to prioritize work, meet deadlines and effectively manage changing priorities
• Strong working knowledge of medical terminology and ability to read and interpret medical records and diagnostic imaging studies with a high degree of accuracy
• Knowledge of commercial vehicle mechanics with ability to confidently read and interpret technical documents including mechanical repair estimates and invoices
• Knowledge of property and structural mechanics with ability to confidently read and interpret technical documents including structural blueprints and property appraisal documentation
• Successful completion of medical terminology course(s)
1. Manage third party litigation claims involving high-value exposure (up to $7.5M per incident) to the company, including developing and implementing litigation strategy; managing activities of outside legal counsel; managing and overseeing activities of third-party claims administrator and maintaining subject matter expertise on the defense of claims and lawsuits involving third-party tort matters and comparative fault laws
2. Collaborate with TPA and outside legal counsel to develop litigation strategies relative to the pursuit of subrogation claims and oversee outside counsel's management of subrogation litigation
3. Collaborate with other departments to evaluate and interpret proprietary on-board data from fleet safety equipment including telematics systems, ECM data, driver logs, and electronic geo-fencing data
4. Attend judicial proceedings, often as the sole representative on behalf of the company. Directly negotiate and settle complex litigation and non-litigation claims with significant financial and brand exposure to the company
5. Maintain strong working knowledge of local laws regarding third-party liability and subrogation collectability and applicable court rules and procedural requirements. Evaluate the impact of existing and proposed legislation, rules, and regulations, as well as new case decisions and developments; communicate findings to management
6. Conduct quarterly on-site audits with TPA to ensure TPA meets performance expectations by reviewing claims management practices and discussing individual claim performance
7. Ensure outside counsel meets performance expectations by performing legal audits of litigation claim files, including evaluation of key performance metrics; legal spending analysis; and cross-analysis with industry expectations
8. Respond to high profile accidents and incidents after hours, including coordinating onsite scene investigations; retaining counsel and independent investigators, provide real-time communications to senior executives and coordinate with Media and Crisis Communications department to provide real-time notification and ongoing information sharing
9. Present information to internal and external customers through both verbal and written means
10. Comply with all applicable laws/regulations, as well as company policies/procedures
11. Perform other assignments (or duties) as required

Must be able to travel, including to Canada and Mexico

Must be available 24 hours a day, seven days a week for on-call rotation to respond to high profile accidents and incidents involving the company

We are an EOE employer including disabled and veterans
16649664