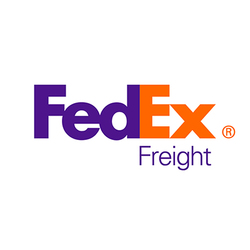 Sr.Talent Acquisition Specialist (Recruiter)
Antioch, TN
FedEx Freight is hiring Sr. Talent Acquisition Specialist in Nashville, TN.
POSITION OVERVIEW:
Responsible for developing a proactive and strategic approach for building talent pipelines by utilizing a diverse sourcing strategy; Coordinate various programs for leadership development. 
ESSENTIAL JOB DUTIES/RESPONSIBILITIES:
1.   Deliver candidate pools through aggressive sourcing channels including, but not limited to, passive sourcing and pipeline development, social media, job boards, data mining techniques, referrals, networking, associations, job fairs, complex internet searches, etc. 
2.   Manage the company internship program by developing sources and pre-screening/interview materials, presenting managers and interns orientation/expectations, assessing the manager and intern experience and follow-up for future placement upon graduation
3.   Develop and maintain strong collaborative and trusting working relationships with hiring managers, gaining an in-depth understanding of their requirements 
4.   Develop and manage robust recruiting plans for attracting highly qualified and diverse candidates; Stay current on all areas that may impact recruitment (e.g. pay, employee benefits, hiring practices, etc.) 
5.   Manage assigned special projects (e.g. identify and negotiate cost for new database searches, develop mentor guidelines for hiring managers, establish focus groups for target recruitment initiatives, etc.)
6.   Manage the placement of graduates from the Leadership Development Program into entry level leadership positions 
7.   Develop processes for database searches, career fairs and social media recruitment efforts and monitor for success and compliance
8.   Serve as a resource and mentor to Talent Acquisition Specialists  
9.   Review databases, screen resumes, provide recommendations and facilitate the assessment and selection process, including conducting phone and in-person interviews
10.   Build applicant sources by researching and contacting community services, colleges, universities, employment agencies, internet sites, professional organizations and associations; provide information regarding opportunities and benefits with FedEx Freight; make presentations; maintain rapport with recruitment sources
11.   Provide reporting on key recruiting metrics such as pipeline statistics, diversity goals and time to fill open positions
12.   Ensure recruiting activities follow all processes and procedures outlined by company policies and Federal, State, and Local employment law.
13.   Develop and provide ongoing training to hiring managers regarding recruitment and the hiring processes, including the development of pre-screening and selection interviews
14.   Comply with all applicable laws/regulations, as well as company policies/procedures
15.   Perform other duties as required
Disclaimer:  This job description is general in nature and is not designed to contain or to be interpreted as a comprehensive inventory of all duties, responsibilities and qualifications required of employees assigned to the job.
QUALIFICATIONS:
•   Bachelor's Degree or equivalent work experience in Business Administration, Human Resources Management, Marketing or a related field plus three (3) years of staffing/recruiting/selection experience
•   Demonstrated search skills and expertise in screening active candidates for exempt and non-exempt positions
•   Proficient sourcing skills with the ability to use numerous creative techniques and channels to identify quality candidates including social media (LinkedIn, Facebook, Twitter, etc.)
•   Strong internet, active, and passive candidate search skills
•   Strong (and current) knowledge of all laws and regulations pertaining to employment selection and equal opportunity
•   Strong communication skills with the ability to effectively interact with all levels within the organization and external resources
•   Ability to effectively present information and respond to questions from groups of managers and/or applicants
•   Good collaboration skills with the ability to work as a team member
•   Good organizational and time management skills with the ability to multi-task and prioritize search activities
•   Self-starter with can-do attitude; proactive, resourceful, and detail-oriented with good follow-through skills
•   Proficient with Microsoft Office Suite with some experience using applicant tracking systems preferred
•   Excellent work ethic, sense of urgency, consistent sense of integrity and strident on privacy issues
WORKING CONDITIONS:
•   Travel Required
FedEx Freight is an Equal Opportunity Employer, including disabled and veterans.
If you have a disability and you need assistance in order to apply for a position with FedEx Freight, please call 800-888-8252 or e-mail at ADAAssistance@freight.fedex.com.
FedEx Freight will not discharge or in any other manner discriminate against any employee or applicant for employment because such employee or applicant has inquired about, discussed, or disclosed the compensation of the employee or applicant or another employee or applicant. However, employees who have access to the compensation information of other employees or applicants as a part of their essential job functions cannot disclose the pay of other employees or applicants to individuals who do not otherwise have access to compensation information, unless the disclosure is (a) in response to a formal complaint or charge, (b) in furtherance of an investigation, proceeding, hearing, or action, including an investigation conducted by the employer, or (c) consistent with the contractor's legal duty to furnish information.
28549823