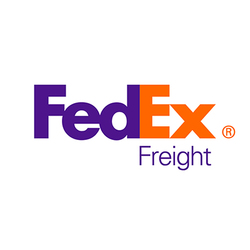 Diesel Mechanic / TECHNICIAN
Sorry, this job has expired.
Mauston, WI
FedEx Freight has an opening for a Diesel Mechanic/Technician at our Mauston, WI facility.

The duties include to provide timely, quality, and cost-effective repair and maintenance for vehicle fleet including tractors, trailers, forklifts, and other equipment that requires preventive maintenance, troubleshooting, modifications, and repairs.

Starting pay for this position is $22.75.
• High School Diploma (or GED), preferred
• Must have one (1) year experience performing vehicle maintenance or either possess (or be within sixty (60) days of obtaining) a vehicle maintenance certificate from an accredited vocation/trade school or completion of the FedEx Freight, Inc. Apprentice Program with satisfactory performance.
• One or more Medium/Heavy Truck ASE Certifications and Class A CDL preferred
• Must possess necessary tools to perform assigned tasks
• Valid driver's license may be required depending on work assignment
• Knowledge of the use and operation of testing equipment, gauges and tools associated with vehicle troubleshooting and repairs
• Basic computer skills including maintenance programs, and diagnostic systems
• Basic knowledge of gas and diesel engines
• Familiarity with precision measurement instruments, oxygen/acetylene equipment, and lifting devices (bottle, floor, wheel, or transmission jacks, floor cranes, etc.) preferred.
• Able to frequently lift components weighing approximately 110 pounds with appropriate equipment and/or assistance from another person
• Ability to safely operate vehicles equipped with manual and automatic transmission
• Ability to enter and exit driver's compartment of truck and/or behind cab using normally available foot and handholds
• Paint and body work experience preferred
• Ability to work independently and/or as a team member
• Basic written and verbal communication skills

• Performs preventative and routine maintenance on tractors, trailers, forklifts, and other equipment
• Performs basic diagnostics to identify source of trouble and makes necessary adjustments to equipment for safe and efficient operation
• Works with other technicians in performing preventative maintenance and repairs
• Ensures proper and accurate documentation of all maintenance performed, completes reports in writing and electronically
• Performs safety inspections of equipment and documents the work
• Performs paint and body work on vehicles, as required
• Comply with all applicable laws/regulations, as well as company policies/procedures
• Perform other duties as required

Disclaimer: This job description is general in nature and is not designed to contain or to be interpreted as a comprehensive inventory of all duties, responsibilities and qualifications required of employees assigned to the job.

Working Conditions:
• Exposure to heavy traffic areas while performing the duties of the job
• Exposure to considerable amounts of dust, diesel fumes and noise
• May be required to drive service van to off-site locations and perform work
• Exposure to climate conditions of the geographic area
• Exposure to chemicals, oils, greases, paints or other irritants
• Hours may vary due to operational need

We are an EOE employer
18582